Guns & Gun Parts
NEW & USED GUNS
BOUGHT, SOLD AND TRADED.
We are a gun store that buys and sells guns, gun parts and gun accessories. We carry a variety of guns and parts by Savage, Colt, Glock, Ruger, Smith & Wesson, Remington, Winchester, Walther, Browning, Marlin, and Military Firearms. Our gun store inventory updates daily.

We have thousands of gun parts in stock! To order, contact us by phone, email, or fax! Our contact information is located at the bottom of this page. We accept Visa, MasterCard, and Discover. We ship all orders with UPS.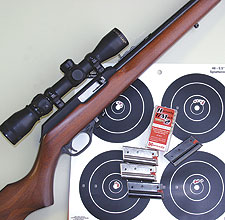 Visit Us Today!


STORE LOCATION

983 WESTFIELD STREET
WEST SPRINGFIELD, MA 01089
P. 413.732.9938 | F. 413.732.9519
EMAIL: gunsnparts@aol.com


STORE HOURS

WED & THUR 10am - 7pm
FR & SAT 10am - 3pm
(SUN, MON, TUE CLOSED)
*If we are more than a 10 minute drive from you, please call first, thank you.*